Con Limon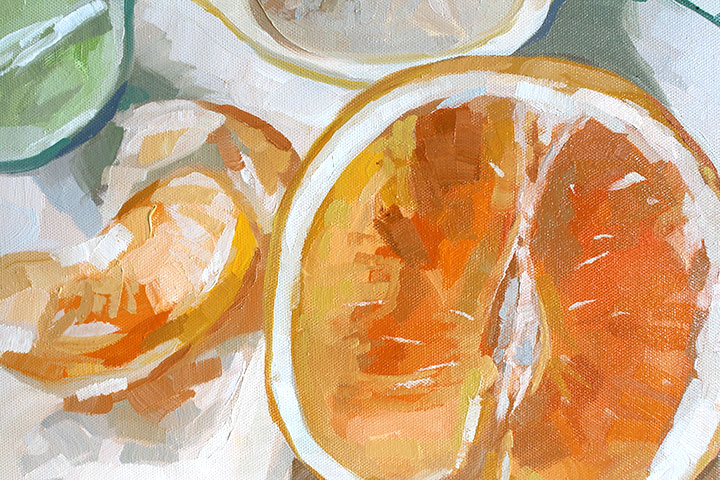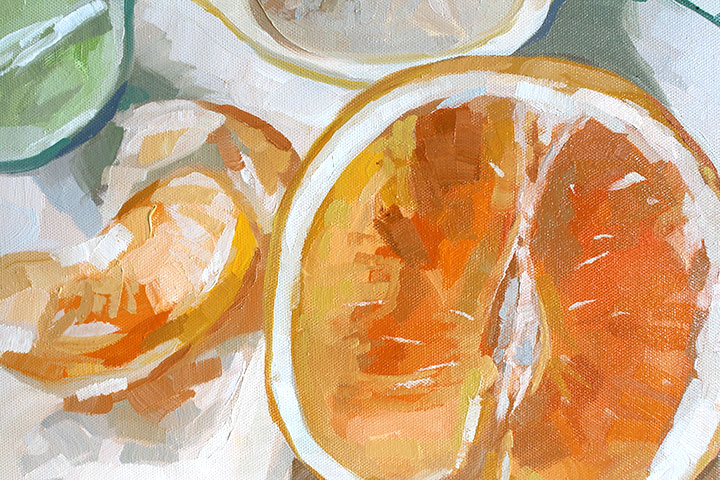 Con Limon
Con Limon translates to 'with lemon.' This cheery painting explores the notion that notes of sweetness are more intense and remarkable when contrasted with sour, with both food and with life in mind.
20" x 16", oil on canvas. Virgin pine frame, satin varnish, ready to hang.
Please note: when you purchase a painting it is considered yours and reserved. If you select it to be shipped at checkout (instead of studio pickup) I will reach out to you to confirm details and provide the cost of shipping. Once I receive the final payment to cover shipping it will be shipped to you. All fine art sales are final.
Copyright Katrin Schroeder, Katrin Schroeder LLC., 2017
Currently showing
Studio 225, Northrup King Building
Want to pay in installments?