Universe Bandana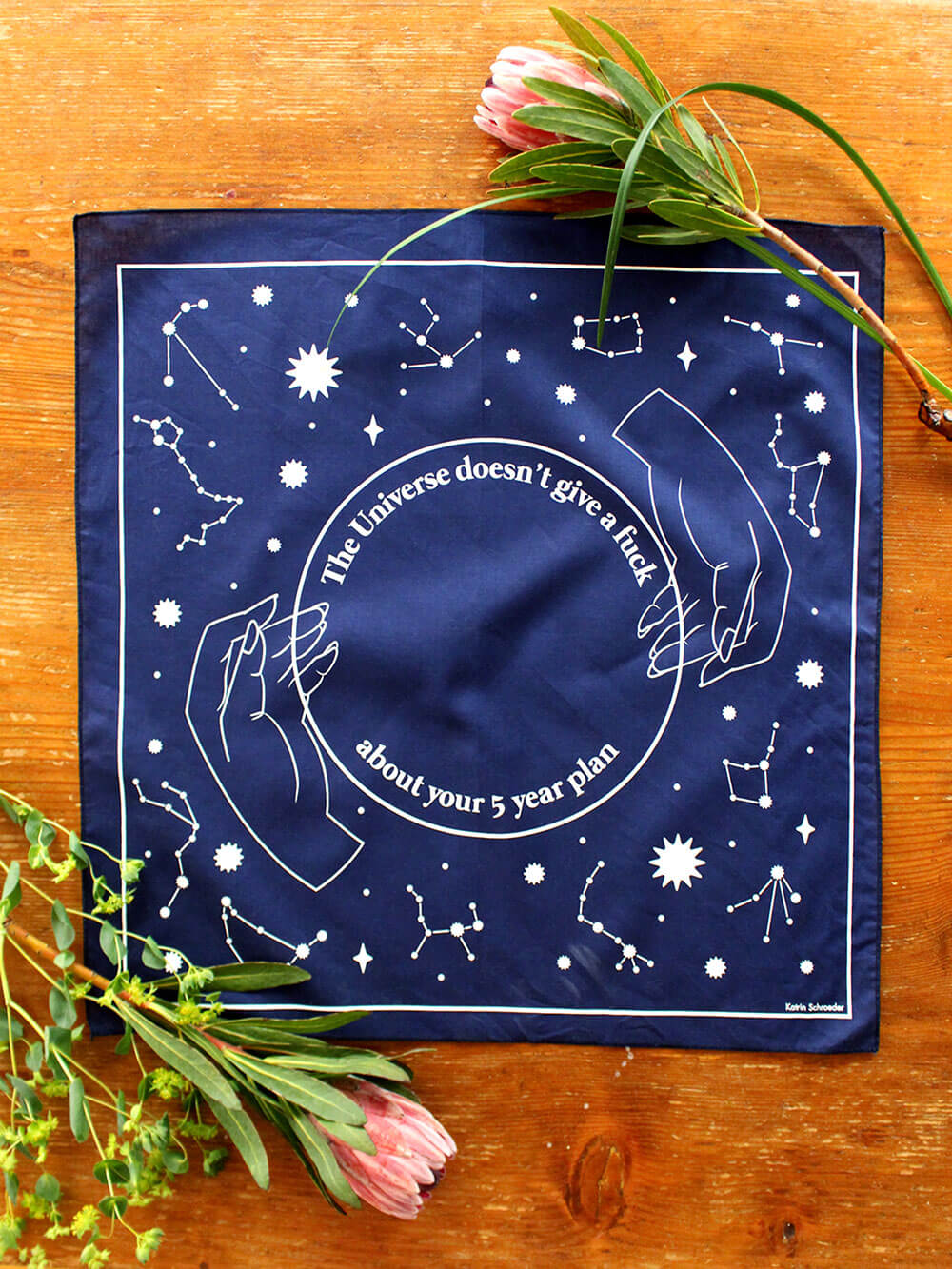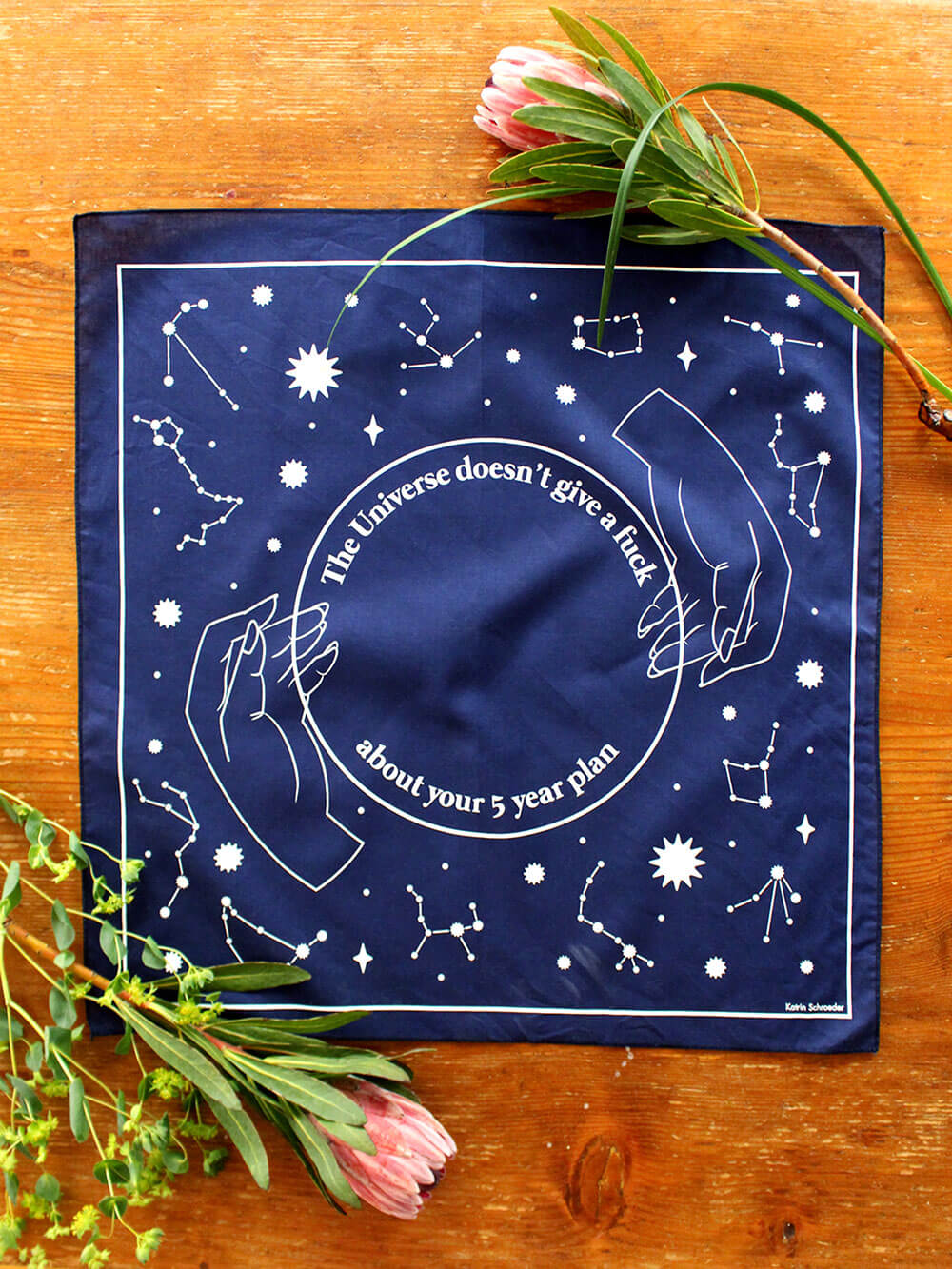 sold out
Universe Bandana
The universe doesn't give a fuck about your five year plan… and that's a good thing! We think we know what we want based on our present perspective, while the universe knows what we actually NEED to keep growing and healing. Trust in the universe, it's got yo' back!
Wear on your neck, tie on your purse, hang on your wall! Printed ink on cotton.
~ Designed by Katrin Schroeder, screen printed by eco-friendly printer, jakprints
~ 100% cotton
~ 21.5" square
* ATTN: MN residents ~ Due to the way the website is coded, it is impossible for this item to not be taxed at checkout. A refund equal to the amount of the incorrect tax applied to this item at checkout will be included in your order. I apologize for the inconvenience!
Copyright Katrin Schroeder LLC. 2019